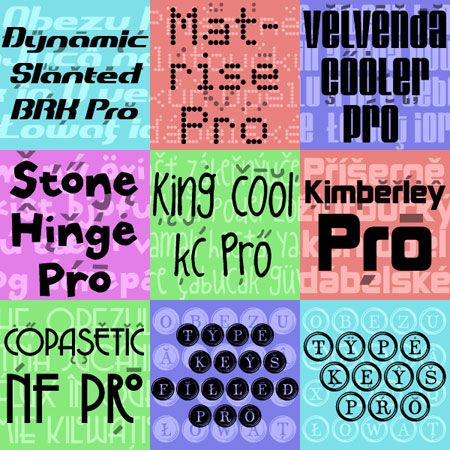 CheapProFonts is constantly growing, and we're now spreading our wings a bit: some of our fonts are now also available on MyFonts - and more are on their way! :)
Because of this I had to spend some time preparing new files and graphics etc. so the releases of new reworked fonts has been a bit further between - but I still keep a respectable pace.
In this news release I present 9 fonts:
- 3 from Ronna Penner
- 2 from Ray Larabie
- 1 from Nick Curtis
- 1 from Brian Kent
- 1 from Kimberly Geswein
- 1 from myself! ;)
Because of a recent policy change by Microsoft (and others) regarding the encoding of Romanian I have started updating all the released fonts to make them compatible with this practice. This updating will continue inbetween new releases.
Check our site for constant new releases, and see you in the next newsletter!
Roger S. Nelsson