25.05.10 12:00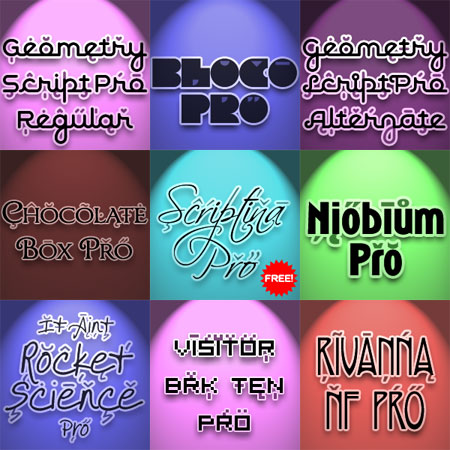 Please enjoy this bunch of recently released quality fonts - all available at our usual low price of only $10 each! :)
In this news release I present 9 fonts:
- 1 from Kimberly Geswein
- 1 from Paul Lloyd
- 1 from Brian Kent
- 1 from Nick Curtis
- 1 from Levente Halmos
- 3 by myself! ;)
- 1 from "Apostrophe" - and it's free!
Now there are over 100 fonts available on CheapProFonts, and many more are on the way! I have just started cooperation with another designer (Guillaume Séguin/Last Soundtrack of Bleeding Cowboys fame ;) so soon there will be some more grungy and gritty fonts available, too.
Check our site for constant new releases, and see you in the next newsletter!
Roger S. Nelsson