06.12.11 12:00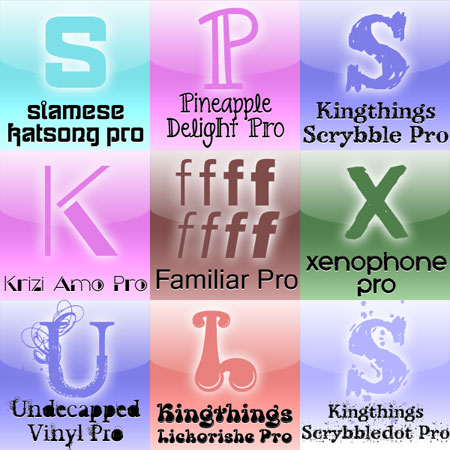 I've been quite busy creating original fonts this year, but here is a collection of fonts from other designers that I have reworked: please enjoy this bunch of quality fonts - all available at our usual low price of only $10 each! :)
- 3 special fonts from Kevin King
- 1 grunge font from Guillaume Séguin
- 2 display fonts from Vic Fieger
- 1 handwriting from Kimberly Geswein
- 1 Art Deco font from Levente Halmos
- and my own Familiar Pro font family - give the free Bold weight a whirl!
Like the idea behind CheapProFonts? Like our selection of multilingual fonts? Like our friendly and reasonable licensing? Like us to inform you about every new font? Like us! :)
Our Facebook page and Twitter feed updates with every single release!
Roger S. Nelsson