04.10.08 12:00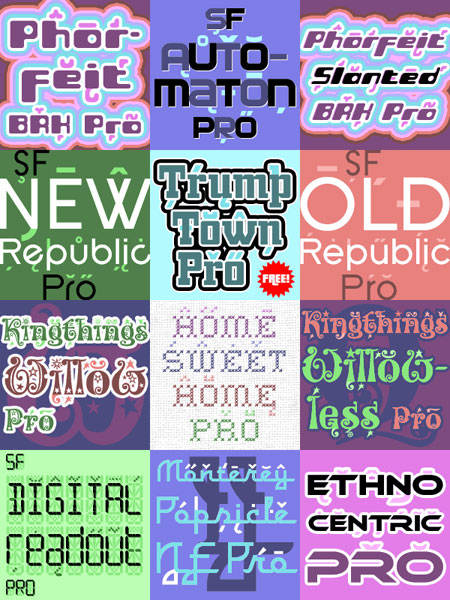 CheapProFonts is still growing. This quarter Derek Vogelpohl (of ShyFonts/Shyfoundry) joined the roster, as well - so now there will be some good text-fonts available in our usual large multilingual character set, too. We hope you will enjoy them!
In this news release I present 12 fonts:
- 4 from Derek Vogelpohl
- 2 from Ray Larabie
- 2 from Kevin King
- 2 from Brian Kent
- 1 from Nick Curtis
- 1 from myself - and it's free! :)
I have also made a PDF Font Catalog available for download - here you can really zoom in on the details of all our fonts. I am rather proud of the (often) cleaned-up outlines, and the way I have designed and implemented some of the more demanding diacritics :)
Check our site for constant new releases, and see you in the next newsletter!
Roger S. Nelsson