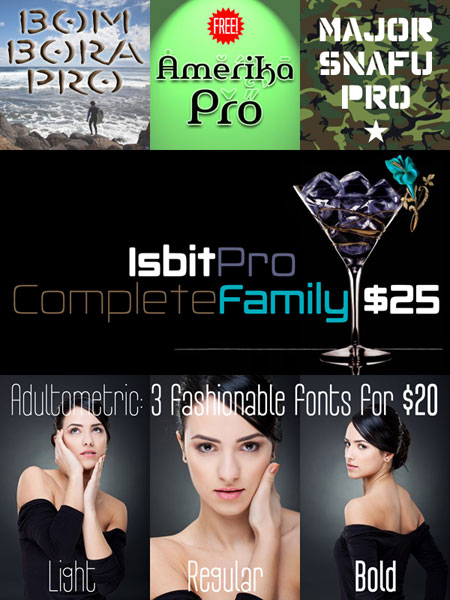 Amazingly, 5 years has passed since I set up CheapProFonts and started reworking "free" fonts to offer inexpensive multilingual fonts to "foreign" designers on a tight budget. And what a journey it has been so far! In the beginning I only offered single display fonts, lately I have created more and more larger font families - but I have always kept the low prices and high quality. Big thanks to all my collaborators, and you: the supporters of our growing foundry!
To celebrate the occasion we offer all our followers a 5% discount on ALL fonts until 5/5 - so you have a full month to license any and all of our fonts at an even lower price! Just use the coupon code "5YEARS" in our shopping cart for your discount. Feel free to share the discount code with your friends and colleagues! ;)
In addition to a couple more single fonts and families released since the last newsletter I have also just released font number 200! And is is another cool free font! Download it now and enjoy it! :)
Like the idea behind CheapProFonts? Like our selection of multilingual fonts? Like our friendly and reasonable licensing? Like us to inform you about every new font? Like us! :)
Our Facebook page and Twitter feed updates with every single release!
Roger S. Nelsson